Top 13 Books About Addiction and Recovery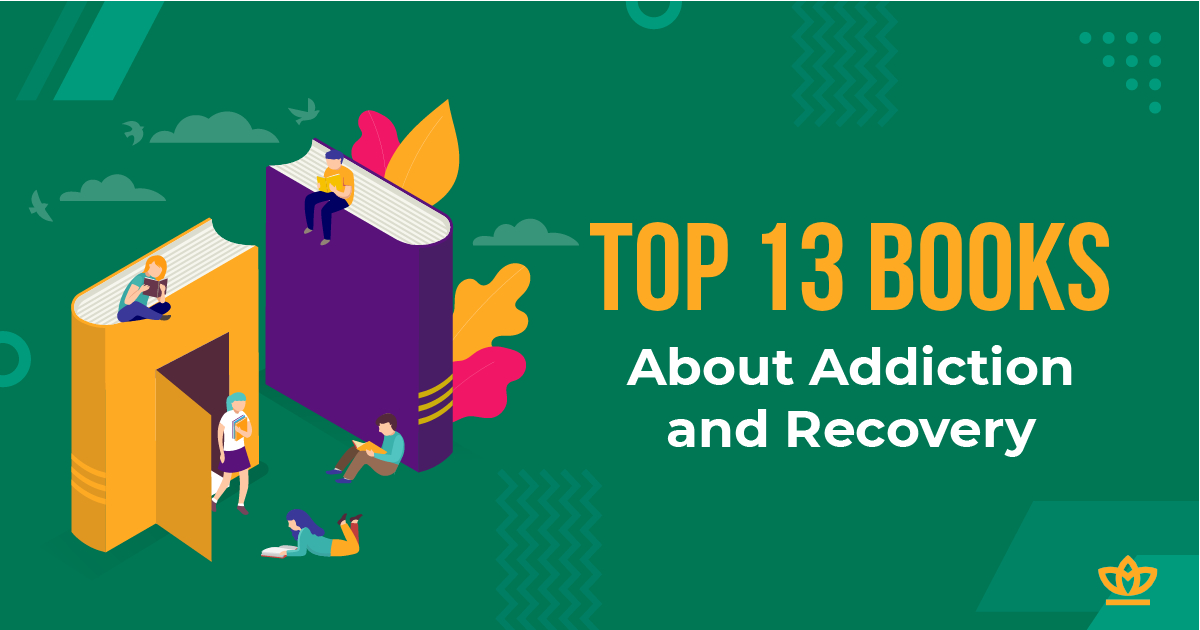 Alcohol addiction and drug abuse are affecting millions of people across the world. While professional clinics, rehab centres, and mutual help groups are doing their job, quality books on addiction and recovery can also offer much help.
Self-help books are not a replacement for professional care and comprehensive treatment programmes, but one can use them to find emotional sobriety in their journey to recovery.
Reading experiences, journeys, and struggles of people who have faced the same problem, can be an excellent catalyst for treatment.
Thus, we have curated a list of some of the best books on addiction to help you understand the problem of addiction and substance abuse on a deeper level.
1. Rewired: A Bold New Approach To Addiction and Recovery by Erica Spiegelman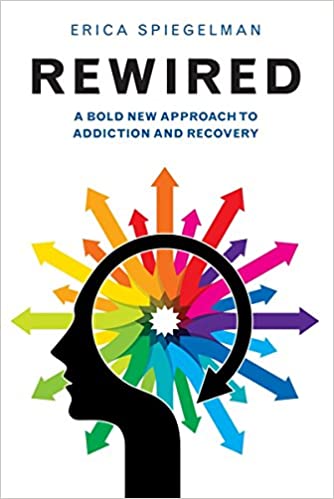 Rewired is considered as one of the best books for people looking for a speedy recovery from addiction. In her book, Erica Spiegelman, a well-respected addiction counsellor, speaker, and author, has shared her own journey and struggle with addiction and alcoholism.
Rewired can help you think about habits that lead to addiction and how you can change your focus and make healthy choices to rejuvenate mind, body, and spirit. Using 12 powerful principles, Erica shares a holistic approach to a healthy recovery from addiction using actionable and positive affirmations.
"There are few people who truly understand the disease of addiction and the attainability of recovery as well as Erica Spiegelman. Rewired is a must-read for anyone seeking the essential internal tools to make recovery a reality." — Robert L. Shapiro, Attorney and Chairman, The Brent Shapiro Foundation for Alcohol and Drug Awareness 
2. Chasing a Flawed Sun by Daniel McGhee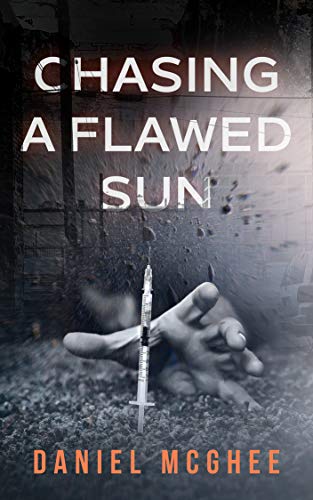 This is a true story of Daniel McGhee, where he shares how he struggled with one of the most addictive substances — Heroin.
The author shares his journey, starting from Baltimore to prisons, institutions, and the depth of Heroin addiction. You can experience the turmoil, thoughts, and the inner conflicts of a person lost in addiction and how he ends up with self-discovery and realisation.
"I am not an addict myself, however surrounded by those who have been affected by this disease. From start to finish this is a real, raw and amazing story of how Danny begun his road INTO addiction, while he crawls his way out of it. I couldn't put this book down and will continue to read it throughout the years to have the real insight on addiction and what it does to those we love." — Emily Pennington
The goal of his story is not just to share a vivid tale, but also to tell how hope can help someone struggling with their demons and to shed light on those who are currently dealing with an addicted loved one.
3. Comfortably Insane: A Journey From the Hell of Alcoholism to a Healthy and Productive Life by Neal Linares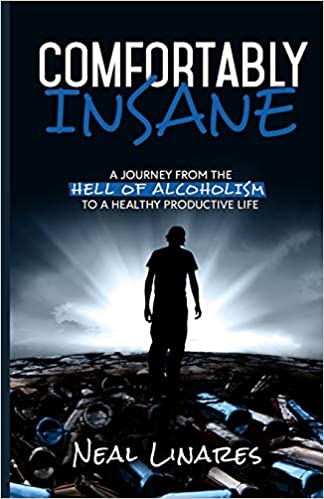 Shuttling between El Salvador and the USA, Neal caught himself struggling between the need to escape life and losing a sense of belonging. Amidst this battle, he found the solution and peace in alcohol.
In his book, he shares how he drank himself out of relationships, military school, and sanity. He was not losing control to alcohol, he chose it. But he did give sanity a shot. He became a perfect worker, a perfect husband, and a firm believer of God for 8 years. But sanity didn't just suit him. He again fell back into insanity until he had a run-in with local cops. After this incident, Neal decided to take a step towards wellness and sanity one day at a time.
"I loved the author's vulnerability in this book. It is a raw look at his life that he exposes so we can learn. I am not suffering from an addiction but I learned a lot from this book: about taking responsibility, the power of persistence, and of letting go. It's worth a read." — Diana Scott
This book is not just about overcoming addiction. It's about overcoming your fears, taking ownership of your flaws, and making efforts to make better choices.
4. Codependent No More: How to Stop Controlling Others and Start Caring for Yourself by Melody Beattie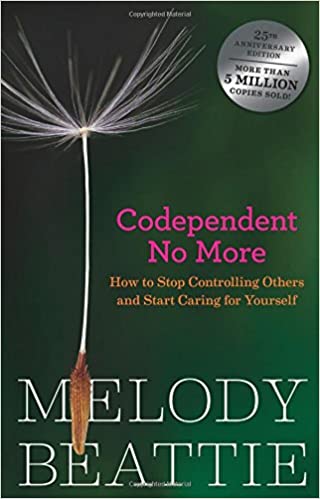 Codependent No More is one of the best books for families dealing with recovering drug addicts and alcoholics.
This guide is helpful for everyone who is strongly affected by the addiction problem. Filled with self-tests and exercises, one can regain individuality. Melody has shared practical tips to help people lost in their loved one's addictive behaviour.
I thought I knew everything there was to know about co-dependency, but this book took it above and beyond my prior misconceptions. For anyone who has experienced emotional martyrdom and excessive guilt surrounding self-care issues, this is a necessary read! — Dana Baker
Codependency comes when family members fighting the battle of substance abuse forget their own needs and happiness.
With personal reflections and instructive life stories, this book is a readable and straightforward map of the puzzling world of codependency. It charts the path to a lifetime of faith, healing, and happiness.
5. Chasing the High: An Entrepreneur's Mindset Through Addiction by Michael G Dash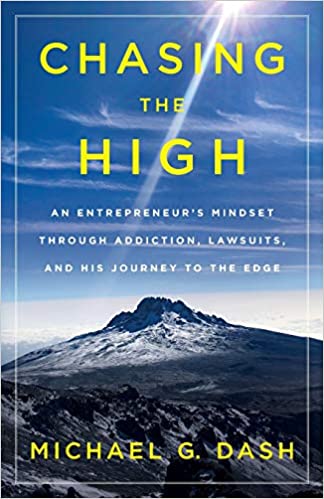 In his debut self-help book, Michael Dash has shared his experience to both business and drugs and his addiction to gambling and drugs. In this straightforward piece, Dash explains how one is not always addicted to any specific activity or a substance, but to the feeling of satisfaction and fulfilment.
Chasing the High shows how we become addicted to work and success, as easily as alcohol and gambling. After self-realisation, Dash realised that all his activities from big wins in work and casinos to partying were motivated by the sense of success.
"Chasing the high is an absolute eye-opener for young individuals trying to amount to greatness, the book tells of his struggles with addiction and how chasing a constant high has the potential to ruin your life. A well-written biography, with an incredible insight in to the life of Michael G. Dash". — Jarno Verschelden
Dash has added explicit takeaway for the readers to help them reboot their lives, calm inner voices, and create a sustainable recovery routine.
6.  Quit Like a Woman: The Radical Choice to Not Drink in a Culture Obsessed with Alcohol by Holly Whitaker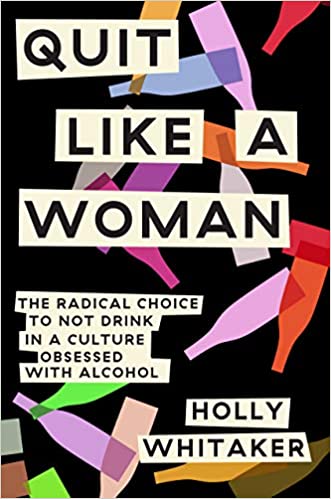 If you ever wondered why there is alcohol everywhere, you must read this book. In today's world, people are obsessed with drinking. From work events to graduations, we drink everywhere. Hence, if you are not drinking, people around you will question you, not the alcohol.
When Holly Whitaker found herself in this trap and decided to seek professional help, she started a journey that led her to sobriety and revealed the dark side of alcohol. She observed how alcohol companies target women on the basis of feminism.
Holly decided to create a sober community and shared resources to help anyone facing the same problem. She helped people live a life free of alcohol and the false belief system around it.
"You don't know how much you need this book, or maybe you do. Either way, it will save your life." — Melissa Hartwig Urban, Whole30 co-founder and CEO
7. Blackout: Remembering the Things I Drank to Forget by Sarah Hepola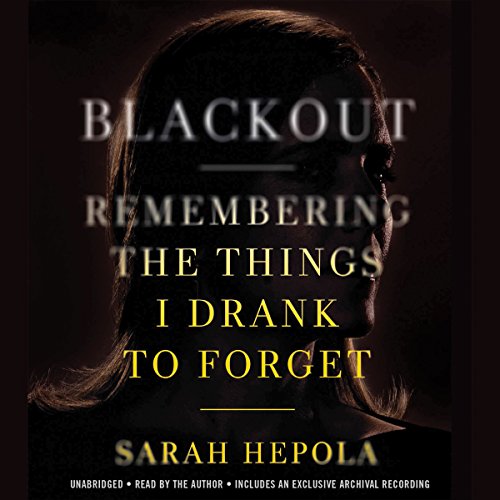 The Gasoline of all adventures — this is how Sarah Hepola defined the importance of alcohol in her life. For her, alcohol was the means to achieve courage, confidence, and freedom from all her insecurities and loneliness.
But the price she has to pay for this pleasure was a lot. She often blacked out and woke up with cloudy memories of the last night. Alcohol, which she thought the fuel of his life, was draining her spirit.
This led her to a new adventure — the path to sobriety. Blackout is a memoir of poignant and unblinking honesty. Sarah explained how you can get yourself back after giving up the things you once cherished the most, i.e. drinking.
'It's such a savage thing to lose your memory, but the crazy thing is, it doesn't hurt one bit. A blackout doesn't sting, or stab, or leave a scar when it robs you. Close your eyes and open them again. That's what a blackout feels like.' — New York Times
 8. Confessions of an English Opium Eater by Thomas De Quincey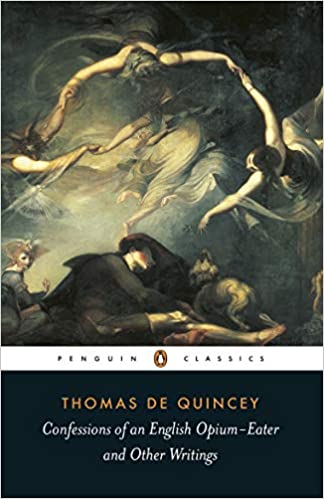 In his exceptional autobiography, Thomas describes the series of events, including the nightmares, paranoia and despair he had in London. This book weaved the relation between drugs and the nature of imagination and dreams.
Thomas shared his experiences and explained the addiction and the ultimate defeat of opium. He ends his story at a point where he is free from drugs, but he always remained an addict of opium.
This book clearly shows how the use of opium is more widespread that most of us know and addressed the misconceptions related to it.
"If you're interested in drugs, or wine, or the idea of a counter culture, or pretty writing, or the history of opium and its significant effect on the world, this is worth an afternoon." — Alex
Dope Sick is a powerful story of violence, drugs, and second chances. This story revolved around Lil J, who is running from cops because he was involved in a drug deal that went wrong and ended with the shooting of a cop.
Rico, the partner in crime of Lil J, got arrested and falsely told police that Lil J pulled the trigger. With no option to save himself, Lil J began to think about how he would do anything to undo the incident. And after stumbling upon an abandoned building, he actually found a way to do it.
"Wow, double Wow. Amazing book. It puts you directly inside the head of a poor, black, teenaged drug addict who is running from the police. His life hangs in a precarious balance and the reader hangs there with him. A paranormal element makes things even more interesting." — Lynn
10. Drinking: A Love Story by Caroline Knapp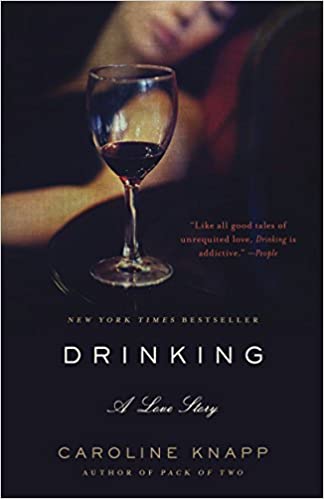 As per the National Survey on Drug Use and Health held in 2014, 6.8% of Americans, aged 18+,  suffer from alcohol use disorders. And, only around 8.9% of Americans receive specialised treatment.
Drinking is one of the most important books you can ever read on alcohol addiction. In her book, Knapp narrates her troubling progression from her teen years' drinking problem to her sobriety in her mid 30s.
Knapp explains how alcohol has impacted her life in every aspect. She imparts years of wisdom from her experience and observation of her fellow alcoholic addicts anonymous members.
This artful story shows a harmful relationship between a person and alcohol. It provides insights into the resistance someone encounters during alcohol treatment. Knapp presents an excellent and easy-to-access guide for behavioural health providers to understand the emotional and psychological experience of alcoholism.
"Quietly moving . . . Caroline Knapp dazzles us with her heady description of alcohol's allure and its devastating hold." — Los Angeles Times Book Review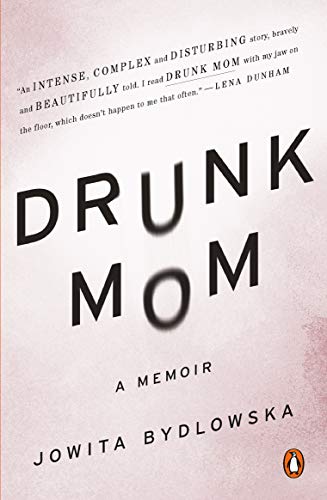 After her son's birth, Jowita Bydlowska, found herself having champagne that she gave up three years ago. That one glass made her immediately return to crippling alcoholism.
Drunk Mom is a memoir of Bydlowska where she shared how substance abuse took complete control of her life. From humiliations to risk-taking to blackout, she shined a light on her fight towards recovery from alcohol addiction as a young mother.
This memoir is a must-read for anyone struggling in the same way. Read out the twisted story of an addicted mind and how the love of a child can transform a person completely.
"An intense, complex and disturbing story, bravely and beautifully told. I read Drunk Mom with my jaw on the floor, which doesn't happen to me that often." — Lena Dunham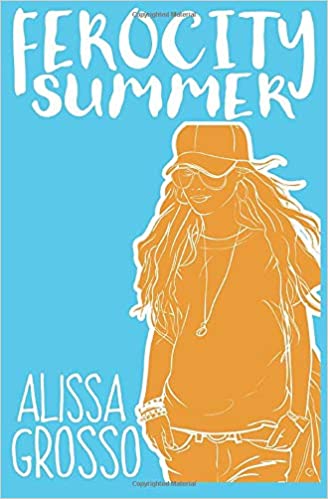 This fiction story revolved around a teen, Scilla. She is haunted by a terrible accident in which a woman is killed. Scilla was involved in that accident, and now her life seems unreal and empty as the date of trial approaches.
It's painful for Scilla to see her best friend, Willow, destroying herself with booze and pills. She can escape from the nightmare of prison if she agrees to help FBI agents find Willow's narcotic connections and her drug supplier. But, she has to deceive the people she has known her entire life.
"An engaging, realistic journey into drug addiction and bad decision making. Grosso's Ferocity Summer is a riveting read." — A.S. King, author of the Printz honor 
13. Girlbomb: A Halfway Homeless Memoir by Janice Erlbaum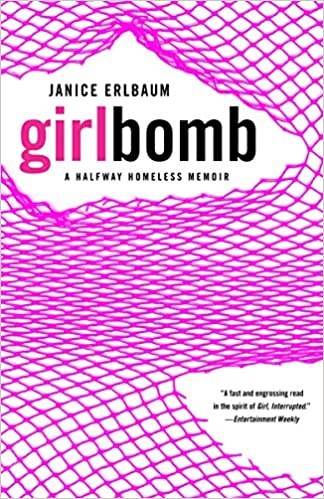 15-years old Janice Erlbaum left her home when her stepfather returned. She moved into a shelter in Hell's kitchen and was the only white girl, hence an easy target for abuse.
Being a teenager, she didn't understand why certain things happen, such as why she hurts the only guy who cares about her, or why a boyfriend whom she knows for almost 3 weeks doesn't want to marry her.
Whether Janice will ever figure out what would be her future or where her troubled life would lead next, makes Girlbomb a must-read.
"How satisfying to watch Erlbaum survive adolescence and produce a smart, engaging book." — The New York Times Book Review
Good books on alcoholism, drugs, and recovery can help people heal faster. However, sometimes books aren't enough. If you or your loved ones are struggling with addiction or facing problems during recovery, you must seek out professional help at the earliest. In our website's directory pages, you can find accurate and unbiased information about a large number of rehabilitation centres spread across India.