Alcoholics Anonymous
Reviewed by: Rajnandini Rathod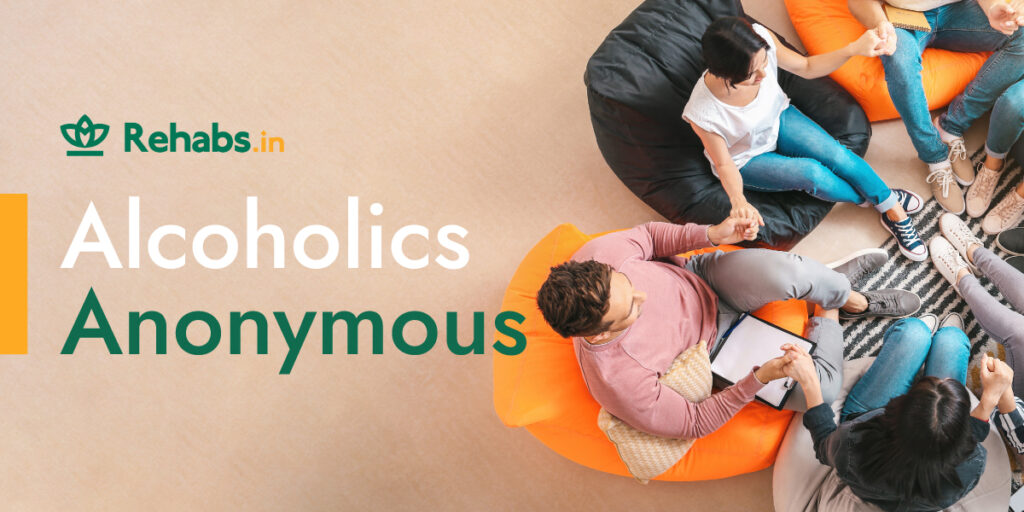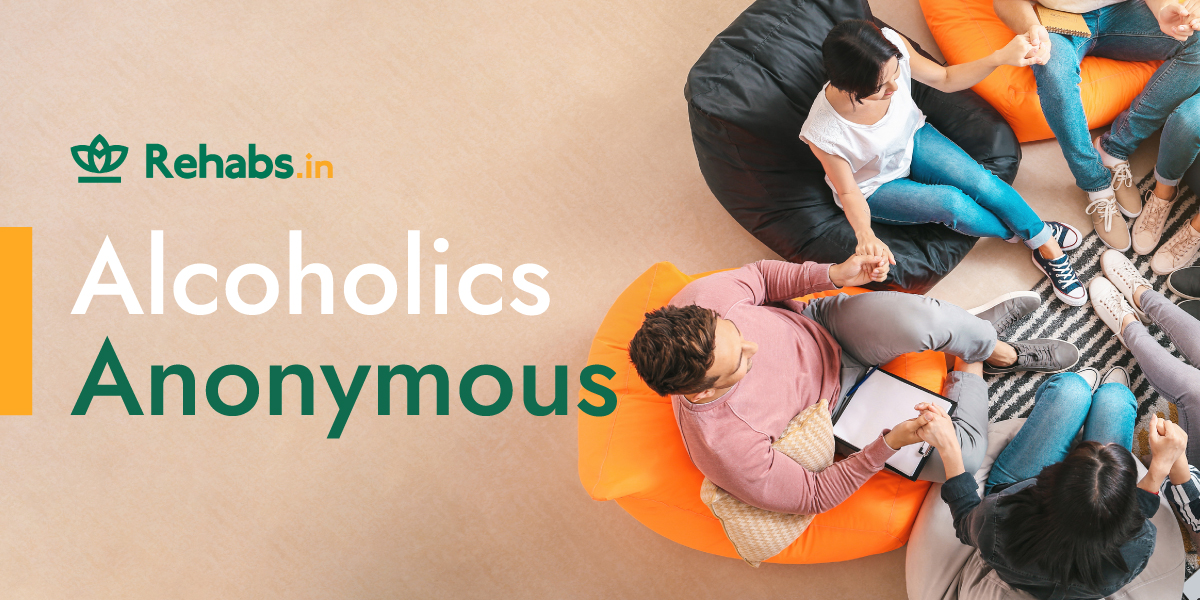 The fast-paced life we lead is a constant race to get the next best thing. Everyone is hustling to complete their education with impressive grades, securing a dream job, buying the dream home and car, the list goes on and on. However, with all haste and competition comes immense pressure. Most people turn to various substances like cigarettes, alcohol, and even drugs to cope with this stress.
The excessive consumption of alcohol or drugs have long and deterring effects on your body and mental health. In extreme conditions, these addictions can even become the cause of death. That's why it's crucial to get rid of these unhealthy vices by any means necessary. Alcoholics Anonymous is an international organization that intends to help anyone struggling with alcoholism and other addictions.
In this article, you will learn everything worth knowing about this exceptional foundation and discover how it can help your alcohol addiction. We will discuss everything from Alcoholics Anonymous meaning to their 12 step guide for your recovery journey. Continue reading to know how you can give up your alcohol addiction effectively.
What is Alcoholics Anonymous?
Bill Wilson and Bob Smith are the founders of Alcoholics Anonymous. Founded in 1935 in Akron, Ohio, the group aimed at helping its members maintain their sobriety. Early members of the fellowship penned a book together titled Alcoholics Anonymous: The Story of How More Than One Hundred Men Have Recovered From Alcoholism.
The book outlines the "Alcoholics Anonymous 12 steps program" guiding people to quit drinking alcohol. Subsequently, the book was revised to include 12 traditions that unify the organisation and its primary goals. The group works collaboratively with hospitals, medical facilities, and other institutions with similar goals and objectives.
Alcoholics Anonymous operates free of cost and is open to people of any age group, educational qualification, or social background. The organisation also protects your identity on both personal and public levels, encouraging people to get help without feeling ashamed about their struggles with alcoholism. With thousands of centres across the globe, it has never been a better time to start your recovery than now.
What is the 12 step program adopted by Alcoholics Anonymous?
We hope you have understood what the organisation stands for and its goal of helping people with alcoholism overcome this vice. Now let us go through all the steps of the Alcoholics Anonymous guide.
The first step toward your alcoholism recovery journey is accepting your addiction.
Next is the belief that greater power exists that can enable you to get better.
Followed by that, you decide to give up alcohol and dedicate your lives to God.
The next step is evaluating yourself and identifying the consequences of your actions. 
After recognising them, the next step is admitting them to the people around you. 
Admit your shortcomings or vices in front of the Almighty and seek forgiveness.
Next is surrendering to God and seeking His divine intervention in giving up alcohol.
List people affected by your behaviours and show a willingness to mend ways with them.
Start making amends with people, unless your interruption might hurt them more.
Keep evaluating your actions constantly, and don't be afraid to accept your mistakes.
The next step involves soul searching to discover your true purpose in this life.
When you have had your spiritual awakening, encourage others to follow the same path.
Can Alcoholics Anonymous help you?
The biggest issue with alcohol addiction is the increasing dependency on the substance with prolonged usage. It is also the primary reason most alcoholics refuse to get help for their alcoholism. However, if you or your family member have developed an obsession with alcohol, reach out to an Alcoholics Anonymous group near you.
The treatment program at the organisation delivers an impressive success rate with alcohol abstinence, also offering a reduction in addiction severity and drinking intensity. Several clinical studies conducted over the years show a high effectiveness rate. As per the survey conducted by Rudolf H. Moos and Bernice S. Moos, nearly 67% of people getting long-term treatment through Alcoholics Anonymous meetings have given up alcohol.
Who can attend the Meeting at Alcoholics Anonymous?
You might be wondering who is eligible to attend Alcoholics Anonymous conventions. Here is a list of people who can participate in a meeting:
Any person fearful that they are an alcoholic
People who have difficulty limiting their alcohol intake.
Anyone undergoing any alcohol abstinence treatment
People who have previously attended AA meetings
Any person struggling with any substance addiction
People who have successfully given up on alcohol
There are Alcohol anonymous family groups for supporting families of alcoholics.
What happens during an Alcoholics Anonymous Meeting?
All the sessions and conventions for Alcoholics Anonymous are verbal meetings. At these group events, one or more persons share their struggle with alcohol and how their addiction impacted their life and the people around them. There are two types of sessions, open and closed. Such meetings happen at local locations like offices, churches, or rehabilitation centres. Complete anonymity of all the attendees is maintained.
Alcoholics Anonymous Centres and Resources in India:
As mentioned previously, this organisation has its presence globally, helping tens of thousands of alcoholics every year. There are over 550 centres of Alcoholics Anonymous India spread across the country. There is also a dedicated online portal for the organisation, enabling you to attend their meetings anywhere. You can find other vital resources like their books and other reading material on their website.
To find your nearest Alcoholics Anonymous locations, go to their website and find nearby offices based on your preference. If you have a busy schedule and can't attend any physical meetings, the online portal will come to your rescue. You can follow several meetings or group sessions without making any commitments.
Conclusion:
Through this article, we introduced you to an incredible organisation, Alcoholics Anonymous. This international organisation dedicates itself to helping anyone struggling with alcoholism and addictions. If you or your loved one is dealing with an unhealthy obsession with smoking or drinking, you can browse rehab centres that have Alcoholics Anonymous meetings here.
Founded with the mission to help people with alcohol addiction at no cost, this organisation has helped millions of people across the globe. You can look for Alcoholics Anonymous near me and start your recovery journey today. Their twelve-step program will guide you to become alcohol-free and offer you guidance from their professional counsellors.
References:
Have a problem with alcohol? There is a solution. | Alcoholics Anonymous. (n.d.). Alcoholics Anonymous International. https://www.aa.org/
Alcoholics Anonymous India – Get help for your Drinking Problem. (2017). Alcoholics Anonymous India. https://www.aagsoindia.org/
12 Step Recovery Programs Guide New, Addiction-Free Lives. (2021). Verywell Mind. https://www.verywellmind.com/the-twelve-steps-63284