5 movies about addiction and recovery you must watch
Reviewed by: Rajnandini Rathod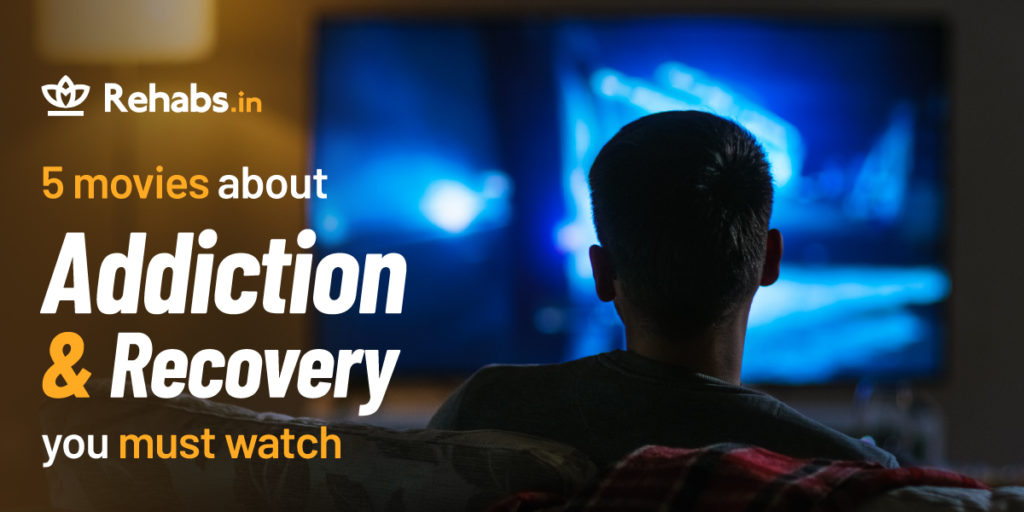 Movies are not only a source of entertainment but also a source of inspiration, they arouse emotions and motivate us to reflect on our lives. Here is a list of movies one can watch to understand how addiction affects people's lives. These recovery stories can inspire people during their own recovery.
If you are someone struggling with addiction some of these movies show drug use which can be a potential trigger. It would be helpful to seek some guidance while watching these movies. But most movies given in this list focus on recovery. All of these movies are also easily available on popular streaming platforms like Amazon Prime and Netflix.
Beautiful Boy (2018)
"I know I need to find a way to fill this blackhole in me."
This movie is based on the memoirs, 'Beautiful Boy: A Father's Journey Through His Son's Addiction by David Sheff and 'Tweak: Growing Up on Methamphetamines' by Nic Sheff. The movie focuses on the relationship between a father and son as the latter struggles with addiction.  
As a teenager, Nic was a brilliant student who excelled in academics, sports and art. Nic starts experimenting with different drugs and gets addicted to meth. David enrols him in rehab when he finds out. The movie shows his journey through rehab and recovery where he struggles with multiple relapses.
This is a heart-touching true story that will especially resonate with you if you or a loved one has struggled with addiction. It is an inspiring experience of survival and recovery success. This movie is available on Amazon Prime and YouTube.
Flight (2012)
"I choose to drink! And I blame myself! I am happy to! And you know why? Because I choose to drink! I got an ex-wife and a son I never talk to! And you know why? Because I choose to drink!"
This movie is about a pilot, Whip Whitaker, who pulls off a miraculous crash landing after a mechanical failure on the plane. He is celebrated as a hero in the media for saving almost everyone's life on board. But an investigation is held shortly after which puts him in a different light. The night before the flight Whip is shown partying and using cocaine. The next day Whip sneakily consumes alcohol on the flight and goes to sleep while still on controls.
The film revolves around his investigation and his struggle to stay sober under this stress. He gets involved with a woman he meets at the hospital who is recovering from heroin addiction. But Whip's alcoholism makes it difficult for her to stay sober and they part ways.
It is also revealed that he had separated from his wife and son due to his drinking problem. He creates a scene at his ex-wife's house and gets spotted by the media while intoxicated. Since this might compromise his position during the hearing, he pledges to stay sober until the hearing but fails to do so. He then admits his drinking problem in court.
In the end, it is shown that Whip remains sober thereafter and is happy that he confessed. This is a gripping and emotionally arousing movie with a fabulous performance by the actors. It shows how drug use can create problems in one's life while also triumphing hope for sobriety. This movie is available on Netflix and Amazon Prime.
Ben is back (2018)
"It hurts to think about the sh*t I've done, and what I am learning in recovery is I can't undo what I have done, but I can do it differently now."
Festivals and family get-togethers are supposed to be a joyous time for everyone. But when one is struggling with addiction, this can be a hard time filled with anxiety and triggers. This movie represents the life of a teen, Ben, who is recovering from opioid addiction, when he comes home from rehab for Christmas.
As you watch the movie you will feel every conflicting emotion that the mother, Holly, is feeling in this strong masterpiece. Holly is ready to do anything to save her son but she eventually realises that she can't change things that are not in her control. This movie will resonate with people whose children have struggled with drug use or addiction.
While Ben and Holly both try to make his visit a pleasant one, there are some precautions that they have to take. Holly cleans out the pills from the medicine cabinet, and hides her jewellery while Ben is scared of going to certain parts of the house where he has used drugs before.
Ben is back ends on a vague sense of hope, where Holly saves him from overdosing. Ben says in one of the scenes "Please. I am not worth it, please" to which Holly replies "I will never leave you". The film is filled with moments like this between the mother and son. This movie is available on Amazon Prime.
Rocketman (2019)
"Alright, then. I know how this bit goes. My name is Elton Hercules John. And I'm an alcoholic. And a cocaine addict. And a sex addict. And a bulimic. Mostly shopaholic who has problems with weed, prescription drugs and anger management."
Rocketman is a musical-drama biopic of Elton John. The movie starts with Elton John entering a rehabilitation centre in a flamboyant outfit. It is a very uplifting story of a man who had many adventures in his life. The songs and performances in between are very lively and charismatic.
John had a difficult childhood with a distant mother and an unaffectionate father. Elton makes a very successful career for himself in music and creates a strong and extravagant stage personality. He tries to gain the love and affection of his parents but is disappointed by their rejection.
This repeated emotional abuse and stress leads him to turn to drugs. He develops multiple addictions which alienates him from his friends. Troubled with loneliness and drug abuse John tries to commit suicide. He is saved by his friends but later suffers a heart attack. At this point, he realises that he needs help and seeks treatment. The ending shows that he has been sober for over 28 years with a successful career. This movie is available on Amazon Prime.
Sanju (2018)
"Main Ne Pehli Baar Drug Le Q Ke Main Dad Se Naraz Tha, Dousre Baar Q Ke Maa Bemaar The, Teesri Baar Tak Main Drug Addict Ban Chuka Tha"
(Translation: I took drugs for the first time because I was angry with dad, the second time because mom was sick, and by the third time I had become a drug addict.)
Sanju is the biopic of the controversial life of Bollywood actor Sanjay Dutt. The film explores his struggle with his overly controlling father which leads him to try drugs for the first time. His condition becomes worse when his mother is diagnosed with cancer.
Kamlesh, a friend of Sanjay succeeds in keeping him sober for a while. But on learning that his girlfriend is getting married to someone else due to his drug use, he relapses. When she comes back for him, she finds out that he is using again and leaves. He goes through an emotionally difficult phase after the demise of his mother.
Sanju then decides to attend rehab in the US. He has since been clean for over four decades now. The movie further shows his alleged association with the Bombay bombings. His innocence is proved after a trial and he is finally released from jail.
The movie also received a lot of appreciation and good reviews from critics. The Times of India said, "Whether he's dancing like a hysterical man under the influence of drugs or he's the broken, emotional wreck just staring blank, Ranbir(Sanju) portrays a variety of emotions and grey shades with flair." This is a success story which is heart-touching, inspiring and also has some light-hearted comedy. This movie is available on Hotstar.
This was our list of 5 inspiring movies about addiction and recovery. There are many such success stories, heard and unheard. If you or someone you know is struggling with addiction, remember that things can change. Things have changed for so many others. Help is available, it's never too late to reach out for help and change things for the better.
Sources:
Beautiful Boy (2018). (2018, November 29). IMDb. https://m.imdb.com/title/tt1226837/?ref_=fn_al_tt_0
Ben Is Back (2018). (2019, January 10). IMDb. https://m.imdb.com/title/tt7545524/
Flight (2012). (2013, January 31). IMDb. https://m.imdb.com/title/tt1907668/?ref_=fn_al_tt_0
Rocketman (2019). (2019, May 30). IMDb. https://m.imdb.com/title/tt2066051/?ref_=fn_al_tt_0
Sanju (2018). (2018, June 29). IMDb. https://m.imdb.com/title/tt6452574/