Webinar – Conversation With Fr. Cajetan D. Menezes, Director & Managing Trustee, Kripa Foundation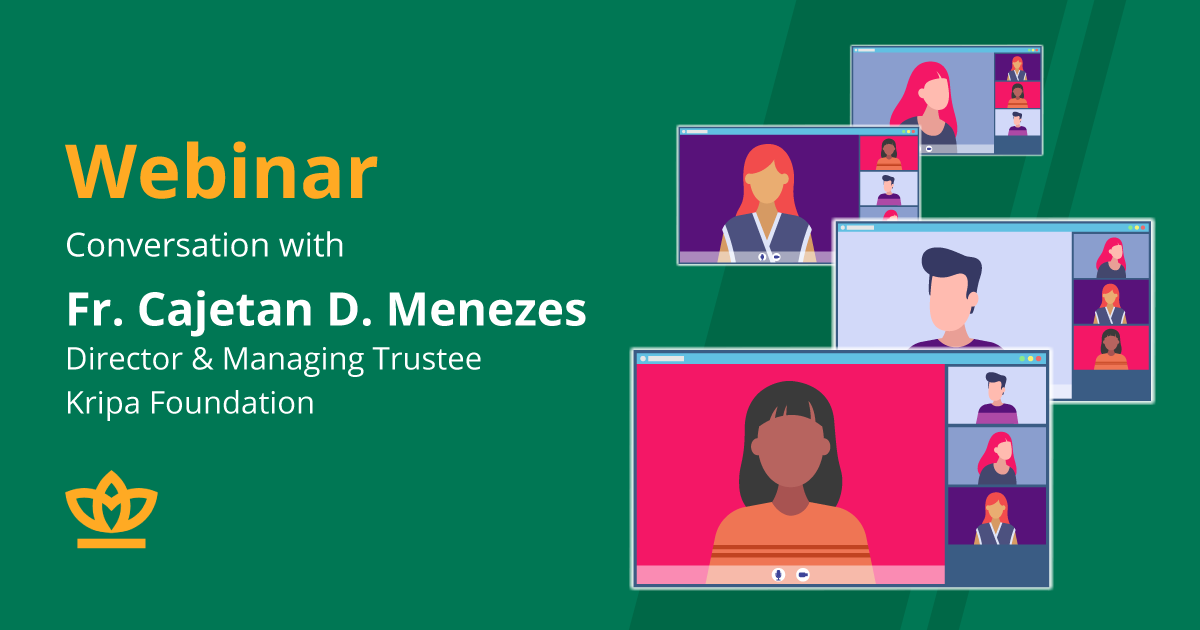 In our weekly webinars, we talk about various industry scenarios and challenges of rehabs across the country along with the de-addiction and mental health challenges faced by the mental health community and people in general.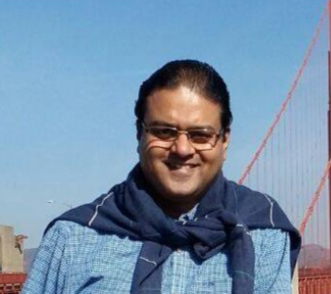 In the fourth webinar of the series, we invited the Director and Managing Trustee of Kripa Foundation – Father Cajetan D. Menezes. The webinar was hosted by Mr Vikram Kumar – Managing Director of RehabPath, India. In the webinar, Father Cajetan D. Menezes shares their views on addiction, recovery, and the future ahead.
We also had a special guest speaker with us in this webinar who shared his personal recovery story with us.
In this blog, you can read the summary of the webinar, or you can watch it online here.
https://www.facebook.com/DeAddictionCentres/videos/578179033105968/?__so__=permalink&__rv__=related_videos
Vikram: Please help us understand the Kripa Foundation as a whole, its different areas of work, and the geographical spread.
Fr. C.D. Menezes: Kripa Foundation is the largest NGO working with the Ministry of Social Justice and Empowerment and the Central Government. It helps those affected by chemical dependency and HIV AIDS in India. We now have centres in 10 states of India, but initially, it was started in a church close to Lilavati Hospital in Mumbai. Our founding father, Joe Parrero, started it in the wake of helping addicts and alcoholics. Starting from a small space, we now have 24 operational centres, 18 residential rehabs, 5 Outreach and Dropping centres in collaboration with the government. Our primary outreach is to addicts and their families. Our goal is to help them live a chemical-free life and cope with mental illness. We have also received requests for setting up more centres from other states, but we would like to consolidate our work in current states for now, and then move forward. Now with COVID-19 outbreak, we are rethinking our expansion strategy.
Vikram: Kripa started 40 years ago. Since then, things have changed, including the ways society looks at addiction, consuming alcohol, smoking, or any other addictive substance in general. What has been the motivation for starting the Kripa Foundation?
Fr Cajetan: Our founder, father Joe Perrera, now retired, noticed that people were discriminating against alcoholics and other addicts. They needed help to recognise it as an illness. The other inspiration was Mother Teresa, who helped the marginalised group. Father began giving shelters to these addicts. Then Mother Teresa started sending a few alcoholics and addicts to father Joe's shelter, who recovered later on. That's how it all started. There was a stigma around such topics, which was not being recognised as a disease. Father Joe then did some training in the US regarding addiction in the hope of helping more people. He is also an Iyengar yoga professional. Since then, the Kripa Foundation has been in place.
Ours is a 12-step community-based recovery program with self-help groups for addicts, taken anonymously for treatment. Gradually, we added more professionals. It started in Bandra, Mumbai, and at present, it is the largest NGO in the country working with the central government.
Vikram: Please throw some light on Iyengar yoga for people to know more about it.
Fr Cajetan: It is the healing of mind, body, and soul. It is also called Semantic Therapy. With the holistic approach, we integrate it by making addicts love their body back and bring down their craving to heal, focus, and centre their minds. When they visit us, their minds and bodies are scattered. We help them align it. Now the Kripa Foundation Iyengar Yoga branch has transformed into another world, which was started by Father Joe spreading over 30 to 40 countries. It is a holistic approach used in addiction therapy for getting into the stage of recovery—one of the people who has been working with them is our senior team member at Kripa.
His story is one of the success stories. Since we invite people who are recovering addicts, to stay back with us and use their talents, he helped us build nine centres with his experience from the construction industry. One of the things we have in Kripa is called the Wounded Healers. Recovery is a lifetime process for an addict. Once you heal, they can work back and contribute to society. One of the things we teach in the 12-step program is that you help others by healing yourself.
Vikram: What are different programs and facilities Kripa offers for addicts? Please throw some light.
Fr Cajetan: One of the general programs Kripa offers is of 90 days, which includes detox, therapy, rehabs after the medical assessment is done. A thing we advocate is the total abstinence of intoxicating substances. We don't put addicts on lighter drugs for treatment. After detox, it comes to rehabs. One thing they learn in their therapy and yoga sessions is to reconnect themselves and nature. Sessions also work on character defects like laziness. Some people require more than 90 days of sessions, while some require less. People who come from the corporate world, having limited time, are given intense recovery programs of 45 days.
Addiction recovery is a long journey, but everybody wants a quick fix. It is what most families don't understand. They put the addict in a recovery program and think they should come out of it clean and good, fixing them. We also look into this aspect. As the addict recovers, we indulge the family through our Family System Therapy (FST) for better understanding to support the addict. It is a disease of relapse. Sometimes, addicts only come for the sake of making their families happy. Down the lane, a family can trigger a relapse if they don't understand the situation. Integrating the family is also a distinctive feature of Kripa programs.
We have a dormitory system as well as private rooms to live comfortably, letting people choose a suitable option as per their financial situation. One of the addictions, apart from alcohol and chemicals, is an addiction to pornography. Not many people talk about it. Many cases of abuse happening in the family or outside the society against women are partly related to pornographic addiction. For them, we have anonymous groups (AA & NA) where such addicts can share their problems. They can also call on the helpline number and get the required help.
Vikram: All of us are facing the wrath of COVID-19 today. Addicts are facing many problems as no substance is available. Since Kripa has been in the field for decades, how do you manage things on the ground these days?
Fr Cajetan: One of the things that happened during the lockdown is that helplines are constantly buzzing, including those from family abuse. People were not prepared for the lockdown as it happened at such short notice. But many people have realised that they have addiction problems as they are facing withdrawal symptoms. For now, we have closed our admissions as we are prioritising the safety of our people. We have also gradually started discharging people after lockdown 3.0 and now preparing for taking a new batch of admissions. We are also taking the utmost safety precautions concerning COVID-19, including medical examination of people who enter the premises.
This lockdown has made people realise that they are not social drinkers; instead, they have serious alcohol addiction problems. Those who have mental health and addiction problems are not able to handle themselves amid lockdown. Some people have also relapsed. We are getting in touch with the people who have recovered in the past five years. Some of them are still in denial, while their families tell a different story. We are inviting them back for a renewal program. This lockdown also gave time to think and reflect. There are many self-help support groups for anonymously sharing your problems. We are also conducting zoom meetings and extending support in all forms.
Vikram: People who have addiction problems are not being treated well. Rather than helping, general people prefer disregarding them. Why is there so much stigma around it?
Fr Cajetan: In our culture, we think it is a bad habit. According to the WHO, it is a recurring disease where people can face lots of symptoms like trembling of hands. A person needs to drink to stay normal. However, other people look down on them, including their family members. So, both the family and the addict require treatment as we do in Kripa with our programs. Many times both are in denial, thinking nobody will ever know, which is actually the opposite. They feel ashamed or embarrassed. This is what our founding father Joe found out that such people are not being treated well in our country.
Families are taking them to babas to remove the evil spirit, which does not help. It is just like any other disease. If you are sustaining their addiction by giving them money or any additional support, you are not helping the situation improve. It can lead to two things – death and insanity. If you know any person, do not enable them by supporting their addiction. Get them the required help.
Vikram: AA and NA groups – it is the need of the times. Similar to urban India, there are issues in the rural areas as well. Do you think there are structured AA and NA groups in the rural areas as well?
Fr Cajetan: We have a weak presence in rural areas, but some people who have recovered from Kripa have taken the program to the rural areas. It is also about infrastructure space. Sometimes in a rural setup, the panchayat is looked down as their community does not offer any support. In some cases, if they take the setup, they are not able to sustain it. Since it is a disease of relapse, the community should understand and support such groups or give them space to conduct such treatments. People do not have sympathy for addicts as they have earlier tricked people in giving them money. I know many people who have recovered and taken the initiative to rural areas.
One of the programs for adolescents we have with the government is Community-Based Peer Leadership Intervention for Early Drug Use Prevention Among Adolescents. For instance, we have a setup in Dharavi, Mumbai, where we empower people who have recovered and in-process, considering all factors such as the source peddlers of the drugs. Besides treatment centres, we are also setting up in the community for which we have also started outreach and drop-in (ODI) centres. Involvement of the community is significant. AA and NA groups should be supported by giving them space to meet. Anonymity is an essential part of these groups.
Since there is a stigma around it, we are trying to spread awareness with our program about this relapsing disease.
Kripa also has an Employee Assistance Program, where we are helping corporate addicts to recover, which can further help in their company's progress. Many corporates have involved us in it, but I encourage everyone as it's much more than a personal problem.
Vikram: If the addict is in denial, but the family wants to help, how can it happen?
Fr Cajetan: One of the things that families can do is to give the addict an environment to talk rather than enabling the problem. The message to the addict should be I love you, but I don't like your behaviour about substance abuse. Some families may not allow addicts to stay at home or not give them money or cut-off from the family business. Addicts are extremely manipulative. They can stand on one toe on a straw, but their smartness is limited to addiction.
I remember a family who disowned their son when he started coming home drunk. He was sleeping on the road for six months, but one day realised that he was from a good family and should not do this. The conviction should come from both sides – from addicts as well as their families. Sometimes, a parent quietly supports their child without realising its effects.
Note –
If you are looking for a reliable, authentic, & unbiased information related to rehab centres providing online counselling and therapy across India, you can
find the information here
.
Vikram: Do you have any ambulance services available currently?
Fr Cajetan: We have a pickup facility, but it has been stopped for the moment until we get a green signal from our medical director. This is the initiative that should be taken by everyone. Following the protocol of COVID-19 crisis, we have stopped this service for now due to the precautions being taken. But you can reach our centres through other services as well.
Vikram: Do people suffering from porn addiction still come forward?
Fr Cajetan: There are many people whose lives have been disoriented. It has also caused problems in many people's marriages. There is a thing called erectile induced dysfunction – when they are with their spouse, they are not able to get an erection or able to consummate their marriage.
Based on a group program called SLA in Mumbai, many people are addicted to a series of relationships. They are more addicted to sex than loving one person. It also becomes a sort of obsessive-compulsive disorder. These people are also addicted to pornography. Such people can join a zoom or google meeting on SLA, where they can anonymously share their problems. Sometimes earlier, regularly 12-15 people shared their problems. It is a major issue that people are also ashamed to talk about.
Addicts come from a dysfunctional family, which later on becomes their cause of addiction. Many have also been a victim of child abuse, after which they are never the same. They are filled with remorse that they choose the wrong path as they are not able to share the incidents with anyone. At this moment, our country is in denial. A few months earlier, our government also banned many pornography sites.
Vikram: Talking about addiction, mobile phones are another source of addiction which people are facing right now. On another note, if anyone wants to work with Kripa in any form, how should they connect?
Fr Cajetan: This country has grave addiction issues. In 2019, a report by the Ministry of Social Justice and Empowerment stated the big problem of addiction in the country. There are around 75 million addicts in India whose treatment can take up to 210 years with the current working infrastructure. Anyone who wants to collaborate with us can send us an email, and someone from our team will get back. They can be a volunteer, employee, make donations, conduct awareness programs, and everything related to addiction – the sky's the limit. We want to help as many people as we can.
Sometimes, people are caught so much in their rut that they are not able to think straight apart from addiction. We reach out to many people through our programs who have the strength to admit their problems.
V: What will be your message to the people who are facing problems during this crisis?
Fr Cajetan: We are going through a lot in this pandemic. People are anxious and facing significant mental health issues. Although there are many helplines available, a person must stay in touch with others. Do not experiment with mind-altering substances. Take the necessary help. If you have any addiction problem, seek help and use more of your head than the heart. Do not get carried away by your emotions.
With COVID-19, we need to take care of ourselves. We must be grateful for everything we have – be it a job or a home or any secure place where our minds and body can be healthy. Self-care is most important, which can get us through these times. People are getting affected because they are careless or overconfident. Let's not do that. Let's be affectionate towards each other.
If you have any other substance abuse problem, take help as fast as you can. Go to your nearest psychiatrist or a rehab centre and get the help you need. All the rehabilitation centres are open. 
For more webinars like this, follow us on Facebook.