De-Addiction Drives
Drug abuse continues to impose a very real concern across India. With abusers living in nearly 70% of Indian homes, the seriousness of this problem has devastating potential.
Importance of De-Addiction Drives
When you consider the growing Indian drug industry, and the disturbing causalities and effects of drug addiction you will recognize the need for help—especially from rehab clinics. And help is slowly coming.
The Excise Department has recently taken action. In an attempt to address the drug abuse matter, the department plans to provide financial and moral support–promoting and popularizing De-Addiction drives and camps.
"We are happy to serve those who suffer from drug and alcoholic abuse," said excise deputy commissioner Mohanan.
But the Excise Department's generous gesture doesn't answer all the questions surrounding De-Addiction drives and camps.
What exactly is a De-Addiction drive?
How can I make my drive successful?
I'm an addict, should I attend a drive?
What is a deaddiction drive?
The word drive, in some senses, can be defined as: "providing momentum toward the successful operation or functioning of something". A De-Addiction drive fits this definition. Drives often provide momentum for a centre's success, and can place drug abusers on a path towards permanent detoxification.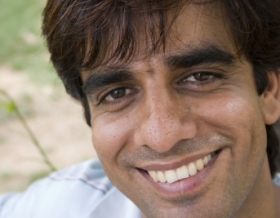 The purpose of a deaddiction drive is three-fold:
It tells the public of your centres existence.
It informs the public of specific drug abuse issues.
It is an opportunity to counsel and advise abusers.
How can I make my drive successful?
Successful deaddiction drives often offer many of the following options:
Workshops and seminars
Practical advice
Recovery stories from past addicts
Centre advertisement
Free counseling options
Group discussions/lectures
Question and answer time
Motivation enhancement sermons
Psychological education
Road to recovery
I'm an addict, should I attend a drive?
Yes, absolutely. A drive can be an opportunity for you to meet and relate to other addicts. Drives are extremely informative, and often present options for recovery.
Each one of the pointers included in the, how can I make my drive successful section, are worthy explanations for you to attend the next deaddiction drive near you.
Helpful De-Addiction Drive Articles